Road warriors traveling through select U.S. airports can add delivery to the list of available airport amenities, thanks to AtYourGate.
Business travelers know that there are a few qualities that make up the perfect seat at an airport gate: proximity to charging outlets, away from crowded areas, and, if you're super lucky, looking out of a window. After all, being able to work before your flight requires things like a quieter environment and plenty of fuel for your electronics.
As such, few things are worse than landing that coveted seat and having to ditch it in order to grab a bite to eat before departure or pick up some reading material for the flight. If only there was an airport service that allowed you to buy online and have your goods delivered right to you!
For work travelers in some airports, there is. AtYourGate is, in short, an airport delivery service that will bring food and more to (you guessed it) your gate. We had a chance to connect with their team to learn a bit more about how this service works and why business travelers will love it.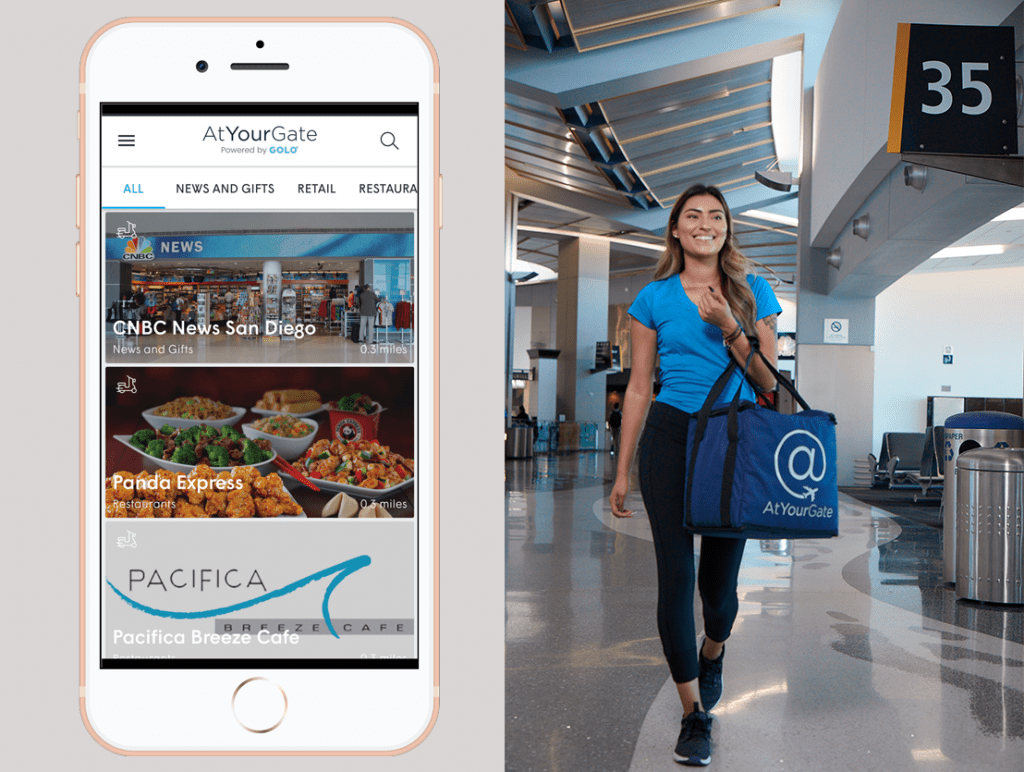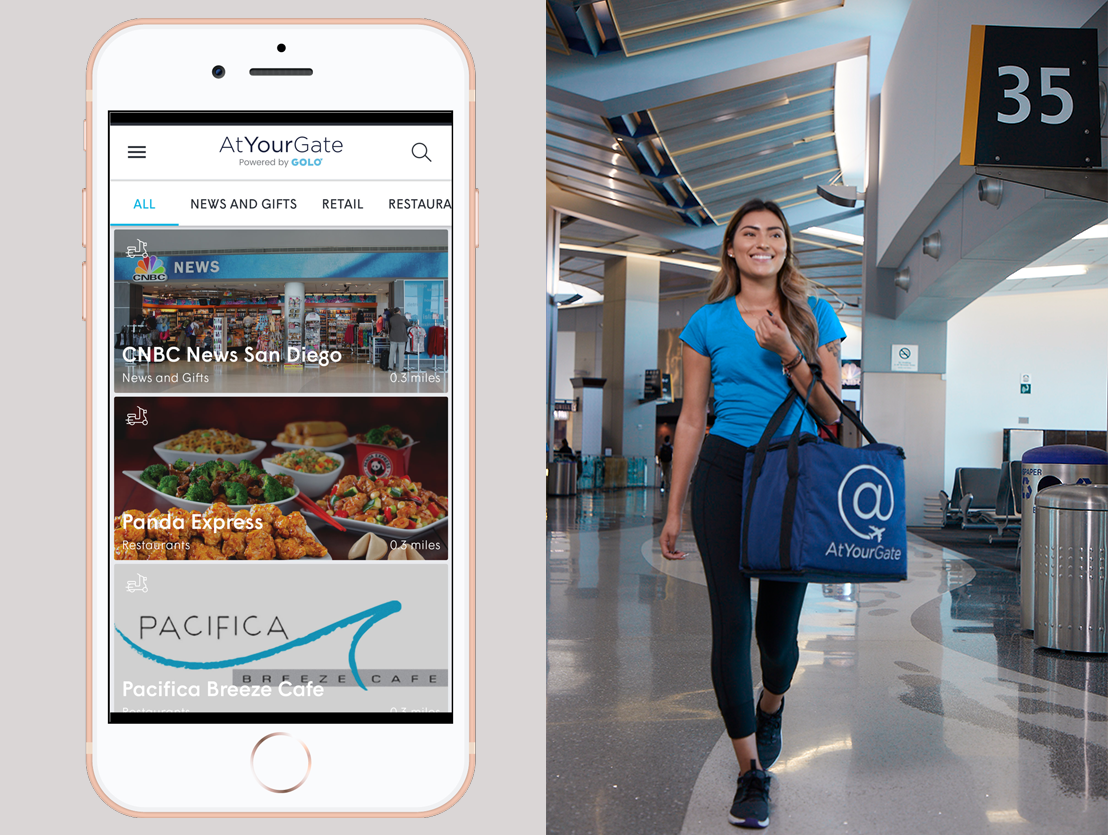 How it Works
Using AtYourGate starts with an app download. From there, things are pretty intuitive. You can scroll through the nearby airport shops and place your order. An AtYourGet rep will then retrieve your items and head your way.
While AtYourGate is popular for food delivery, you can also get other airport purchases, like a magazine from Hudson News or a souvenir for your kids, delivered to you as well. At the moment, AtYourGate can be found in select terminals at the following airports:
San Diego
Newark Liberty
LaGuardia
JFK
Minneapolis Saint Paul
Business Perks
Road warriors, among other airport travelers, should find AtYourGate a useful amenity. According to a Virgin Atlantic study, many work travelers prefer rather than dread extended time at the airport, as it allows them to chip away at projects or simply unwind after a busy corporate agenda. So if you're using that time to dive into a project or take a call in an airport lounge conference room, then having your food and other items delivered could be a lifesaver when you simply can't step away. It's almost like turning the airport gate into your home or office.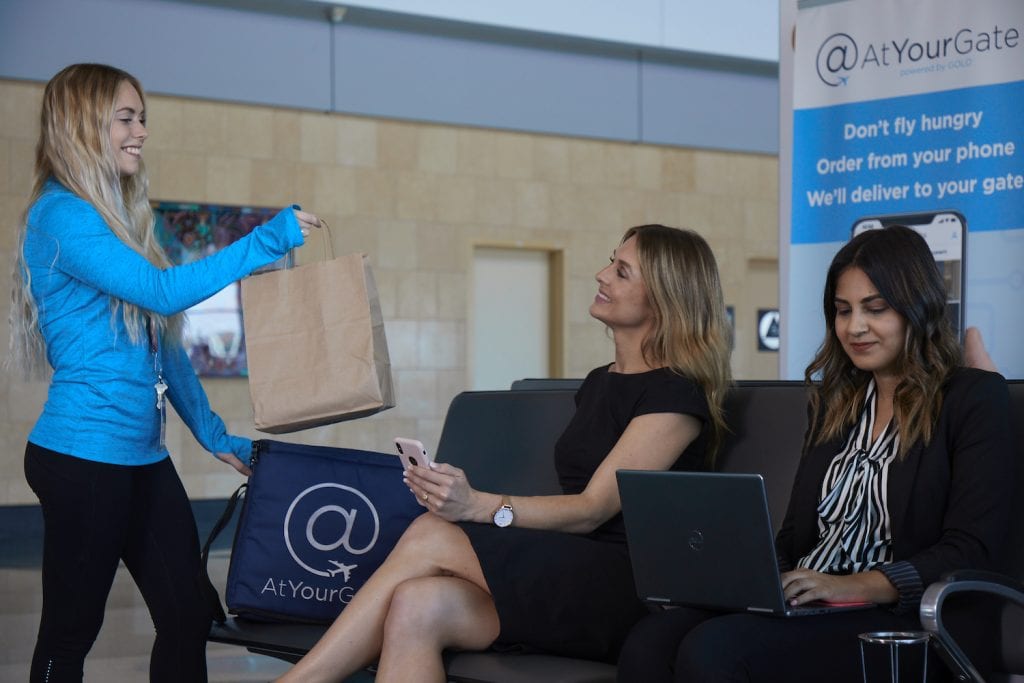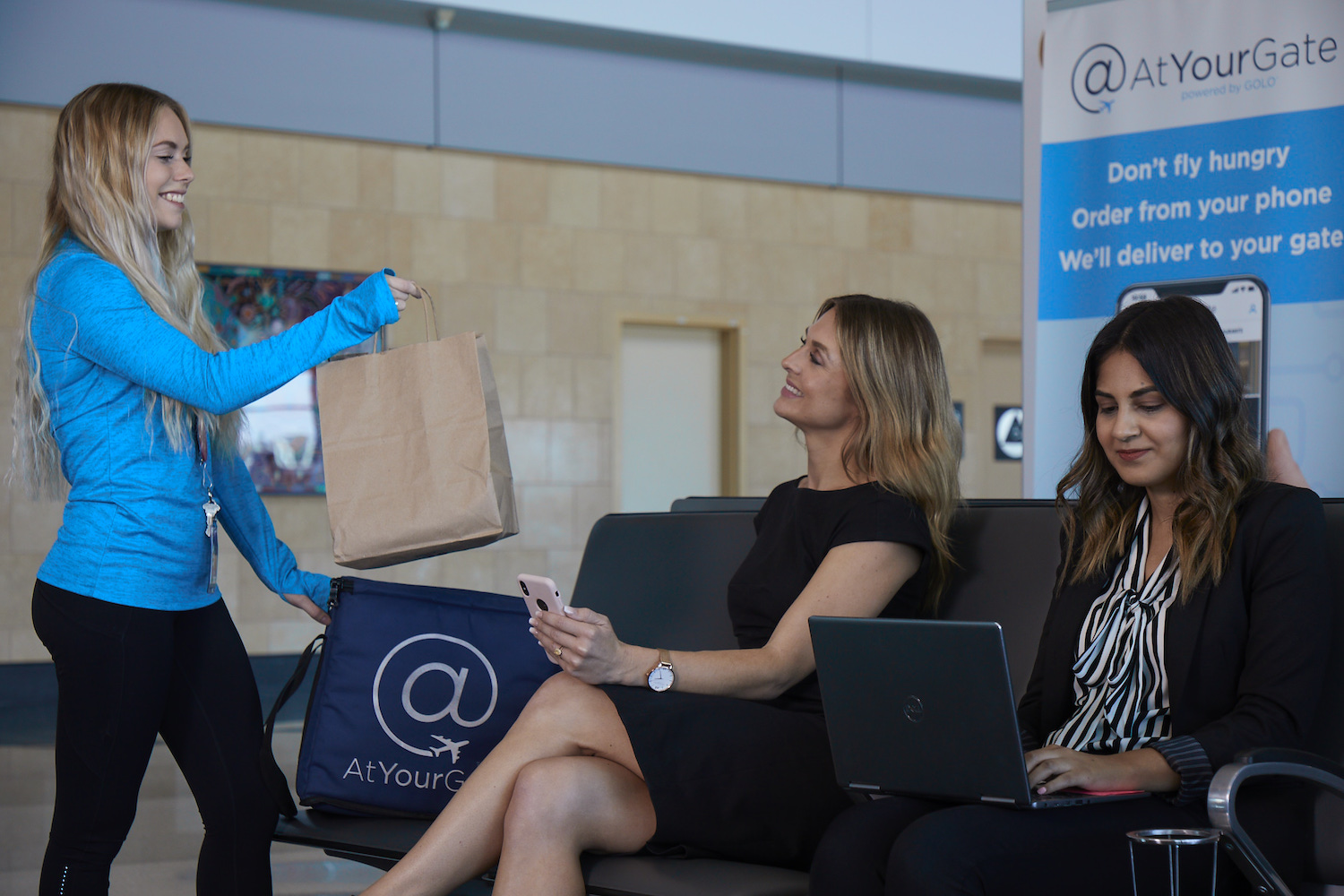 Other than serving consumers, AtYourGate is also partnering with businesses. As corporate travel managers look for ways to streamline the work trip experience, AtYourGate fulfills a need for more productivity-inducing pre-flight services. In addition to traditional business travelers, others working in the travel industry will be able to take advantage of AtYourGate too — mainly, airline flight attendants can get food delivered when they have a tight schedule to keep to, and tour companies and conference organizers will be able to provide their participants with an added perk.
The Future of AtYourGate
Partnerships aren't all that's in store for the app's future. AtYourGate's northeast locations are fairly new openings, per a recent announcement from the company. As it continues to grow, more locations will open up across the country.
"AtYourGate's rapid expansion is a testament to its strong partnerships, which have enabled us to offer the best-in-industry app for mobile ordering and delivery in our current network of airports." – PJ Mastracchio, AtYourGate Founder/CEO
It's evident that the AtYourGate team and airport staff alike are well-attuned to the needs of travelers and willing to work together to make pre-flight experiences the best they can be. Have you tried AtYourGate? We'd like to hear about your experience! Share your story in the comments below.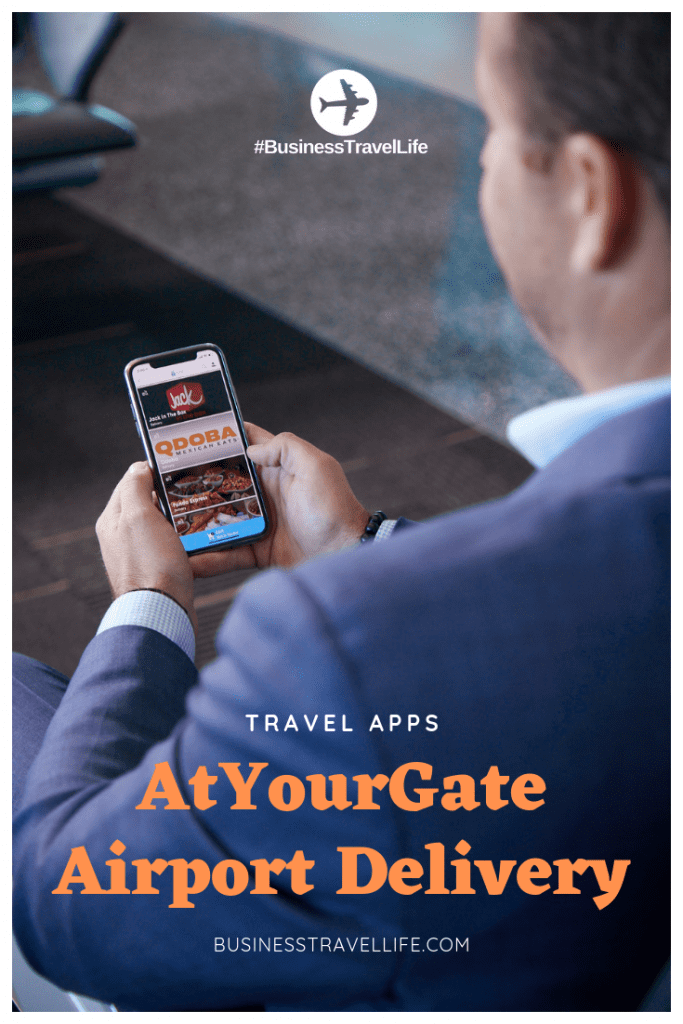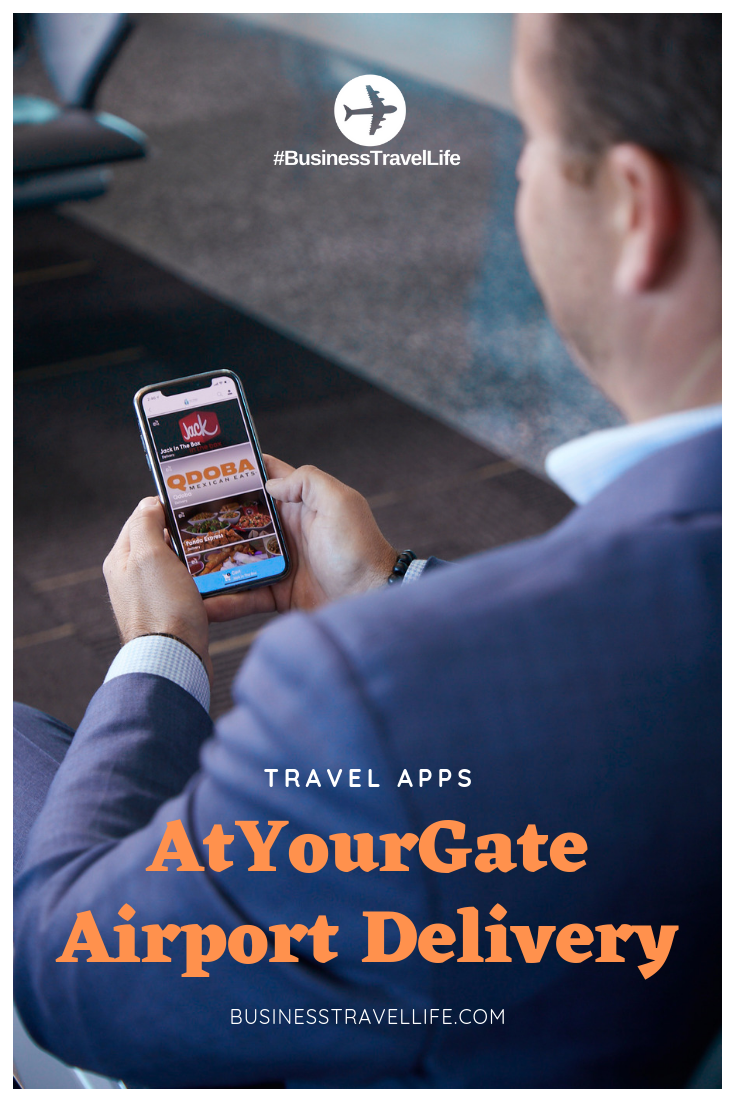 Business Travel LifeBusiness Travel Life is an online resource supporting the road warrior lifestyle. We give business travelers the tools they need to maintain their wellness and productivity when traveling. The topics we cover include business travel tips, travel workouts, healthy travel hacks, travel products, general travel tips, and industry trends. Our goal is to make business travel a healthier experience – and to make healthy travel practices more accessible to all road warriors.